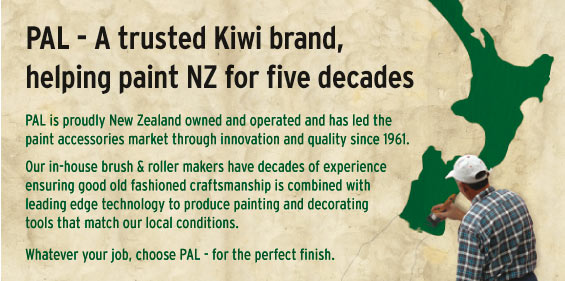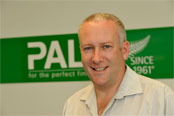 Richard Percy – Managing Director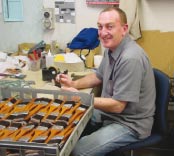 Steven Sheehan – Brushmaker
PAL® is the most trusted brand in the paint accessory market both in Trade and Retail, and has been manufacturing products since 1961 when the company was founded.
We produce a range of roller sleeves and paint brushes in our factory based in Manukau, Auckland.
During the years we have used Kiwi ingenuity to develop our own manufacturing lines and have a dedicated team that produces a wide variety of brushes, designed by our in-house brush maker, by hand.
We developed our own designed phenolic core for our roller sleeves which ensures that a PAL® sleeve will not soften, swell or deform during cleaning.
In 1979 PAL® introduced the revolutionary "SpeedBrush" paint pads – "Twice as fast as a Paint Brush" – which enable water based paints to be spread on the surface to improve the finish.
We also developed the two-bump roof roller which is still the most used roller in the painting of corrugated iron roofs today.
In 1992 we launched the LEGEND™ brush range made of imported DuPont Tynex Orel Filament which incorporated the unique SmoothTip technology. This range won the "Best Decorators Tool or Accessory" award given by the New Zealand Painting Contractors Association in 1999.
In the late 1990s we developed the Contact Series Filler for interior and exterior requirements and this product has gained wide market acceptance.
The team at PAL® are constantly searching and developing products to make the tradesman and home handy persons lives easier.
All our PAL® products come with a PAL® Quality 100% Money Back Guarantee.
Our products are available from leading Paint and Hardware retailers.
PAL® – Producing Quality Products Since 1961